Organic ginseng and royal jelly - 30 vials - LES 3 CHENES
Ginseng - royal jelly from Les 3 Chenes it is a solution to find energy and tone on a daily basis.
Indeed, this certified organic food supplement contains royal jelly, exclusive food of the queen bee throughout her life and traditionally known for its wealth of peptides, fatty acids, minerals and B vitamins, honey made by bees from nectar flowers rich in carbohydrates easily and directly assimilated by the body.
Thus, thanks to this program of a month, you find energy and energy on a daily basis.
Certified product from organic agriculture.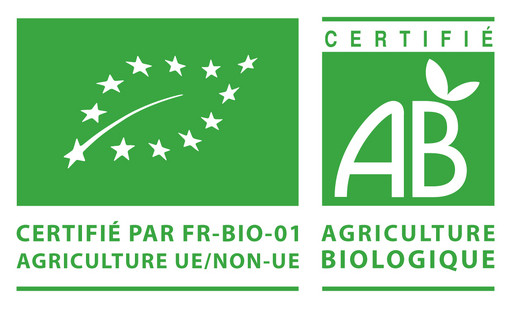 Secure payment with CB or Paypal. Orders for a delivery outside the European Union are VAT exempt.

Shipping within 24h. Delivery within 72 hours from 8.50€ for European Union - UK - Switzerland. Delivery within D+5 from 7.95€ to USA - Canada - Australia.

Customer service: our qualified pharmacists are available : by phone +335 6164 5005 : monday from 1pm to 7pm / tuesday to saturday from 9am to 7pm (Paris local time) or by email : contact@euro-pharmas.com
The vials of organic ginseng and royal jelly help support your immune system.
Organic ginseng and royal jelly from Les 3 Chenes is a one-month program.
The laboratory Les 3 Chenes offers you through their food supplements the wonderful virtues of organic life.
It guarantees organic raw materials and products really committed to your health.
Made in France.

The benefits of royal jelly:
Royal jelly is composed of essential elements, revitalizing properties, energizing and rebalancing. It is particularly known for increasing physical and intellectual capacities and increasing resistance to stress. It is traditionally recommended to fight tiredness, in cases of asthenia and overwork.
Royal jelly provides group B vitamins, mineral salts and trace elements, as well as amino acids and unsaturated fatty acids: a nutritious cocktail that is eminently replenishing! Royal jelly helps the body preserve its energy and repel aggression, especially in winter.
The benefits of ginseng :
Ginseng is a plant whose root is now consumed for its benefits. It is now recognized for acting on sleep disorders, the state of temporary stress, intellectual performance during periods of examination, on vitality in general.
Indications :
Dilute 1 vial of organic ginseng and royal jelly per day in a glass of water or fruit juice in the morning.
Shake well before use.
Program of one month, do not exceed the recommended daily dose.
Not recommended for children.
Store in a dry place away from heat. Do not leave within the reach of children. Must not be a substitute for a varied and balanced diet and a healthy lifestyle.
Ingredients :
Water, Ginseng Extract * (10%), Red Grape Juice * (10%), Honey * (5%), Royal Jelly * (5%)
* Ingredient from organic agriculture.
For 1 bulb:
Ginseng extract ... 1000mg
Honey ... 500mg
Royal Jelly ... 50mg

Conditioning :
30 bulbs of 10 ml
This product is not a medicine but a dietary supplement based on ginseng extract, honey and royal jelly.