Acerola 500 mg - vitamin C - anti-fatigue - LES 3 CHENES
Because a fatigue spares no one... Acerola 500 is a natural dietary supplement rich in vitamin C which contributes to reduce fatigue.
The acerola is indicated in case of fatigue, thanks to its revitalizing active ingredients: minerals, antioxidants, vitamins of groups B and E, but especially vitamin C.
1 box = 3 months cure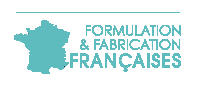 FRENCH PHARMACY
ADVICE FROM PHARMACISTS

SHIPMENT WITHIN 24H

INTERNATIONAL DELIVERY

FRENCH PHARMACY
ADVICE FROM PHARMACISTS

SHIPMENT WITHIN 24H

INTERNATIONAL DELIVERY

Acerola 500 Les 3 Chenes contains vitamin C, indicated in case of fatigue.

Acerola 500 Les 3 Chênes contains acerola.

The properties of acerola:
The acerola is a small berry native to South America.
Its exceptional content of vitamin C made it famous.
Vitamin C is mainly contained in fresh fruits and vegetables but it is also the most fragile of all vitamins! It is sensitive to heat, light and oxidation. It is therefore not so easy to meet our daily needs for ascorbic acid.
Vitamin C is ideal against fatigue, the vitamin C contained in acerola is known to help strengthen the immune system at half mast, boost natural defenses and tone up in the event of stress or overwork.
The main symptoms of vitamin C deficiency are also fatigue and low tone, which often occur at the onset of winter, when the appetite pushes us towards rich and comforting dishes and to abandon them. raw vegetables, fresh fruit and salads. Vitamin C supplementation is then very effective in improving these symptoms.
Acerola is also a very good source of minerals, especially magnesium, potassium, phosphorus and iron, which help improve intellectual performance and fight fatigue. This abundance of minerals makes acerola a super-fruit with exceptional nutritional density.
Acerola 500 chewable tablets have a raspberry flavor. They contain 500 mg of Vitamin C per tablet.

Acerola 500 tablets come in the form of scored tablets.

Indications of use :
Oral use only. 1 box corresponds to a cure of 3 months.
Take 1/4 tablet per day.
Do not exceed the recommended daily dose.
Use as part of a diversified diet and a healthy lifestyle.
Keep out of the reach of young children.
Store in a cool, dry place away from light.

This product is not a medicine but a food supplement based on plants and vitamin C.