Ergymag NUTERGIA
Ergymag Nutergia is a supplement based on magnesium, vitamin B and zinc.
Ergymag is specifically dosed to provide a large amount of magnesium to the body.
It is particularly indicated in the event of. :
magnesium deficiency
physical and nervous fatigue
2 formats available: 45 or 90 capsules.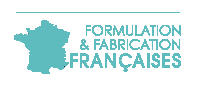 Secure payment by CB or Paypal - VAT exempted for orders sent out the European Union.

Order shipping within 24h. Delivery from 8.50€ for European Union and UK. Delivery from 7.95€ for USA, Canada, Australia and Switzerland.

Our customer service is available by phone +335 6164 5005 on monday from 1pm to 7pm, from tuesday to saturday from 9am to 7pm or by email : contact@euro-pharmas.com
Natural sleep supplement.
The French laboratory Nutergia, specialist in cellular micronutrition presents Ergymag, a natural sleep supplement highly dosed with magnesium.
Sometimes our behaviors and moods are influenced by stress and sleep disturbances. These external factors deplete the energy and nutritional reserves of organisms.
As a result, fatigue, lack of motivation, concentration, anxiety can manifest.
Magnesium is an essential trace element of the body.
Its absorption contributes to the proper functioning of the nervous and muscular system.
Ergymag Nutergia contains magnesium, vitamins B2, B3, B5 and B6 and zinc which help reduce fatigue.
Magnesium contributes to the proper functioning of the nervous and muscular systems.
Zinc contributes to a normal acid-base metabolism.
When is it advisable?
Ergymag Nutergia is recommended in case of physical and nervous fatigue, in case of magnesium deficiencies.
Magnesium is a trace element that helps to get restful sleep.
Its + :
Ergymag Nutergia contains 4 magnesium salts for optimal assimilation.
3 capsules = 300mg of magnesium = 80% of the NRVs *
* Nutritional reference values.
Usage tips :
Oral use only.
Take 2 to 3 capsules(s) per day for a minimum treatment of one month.
Does not replace a varied and balanced diet and a healthy lifestyle.
Do not exceed the recommended daily dose.
Keep out of reach of children, at T ° <25 ° C and protected from humidity.
Nutergia expertise :
Ergymag carries the quality label of the Kousmine Foundation.
Ingredients :
Magnesium citrate and bisglycinate, marine magnesium (magnesium oxide), zinc gluconate, vitamins B1, B2, B3, B5, B6 and B8, anti-caking agents: vegetable magnesium stearate and calcium phosphate.
Capsule: fish gelatin.
Composition
Pour 3 caps
Magnesium
300 mg (80 % NVR*)
Zinc
4,5 mg (45 % NVR*)
Vitamin B1
1,1 mg (100 % NVR*)
Vitamin B2
1,4 mg (100 % NVR*)
Niacin (Vit. B3)
16 mg (100 % NVR*)
Pantothenic acid (Vit. B5)
6 mg (100 % NVR*)
Vitamin B6
1,4 mg (100 % NVR*)
Biotin (Vit. B8)
50 µg (100 % NVR*)
* Nutritionnal values of reference.