Red ginseng 120 capsules - JARDINS D'OCCITANIE
Red ginseng 120 capsules - JARDINS D'OCCITANIE contains 100% red ginseng roots.
Korean ginseng, Panax ginseng CA Meyer, helps maintain optimal stamina, energy and vitality, physical and mental well-being.
More concentrated in ginsenoside compared to white ginseng, red ginseng has a faster and more important booster effect.
Ginsenoside content: minimum 20mg per dose (for 2ml powder per dose)
No extracts, no preservatives, no colorings, no additives, no nanoparticles, no chemicals.
box of 120 capsules Produced in France, in Occitanie (south-west). Certified Organic Agriculture.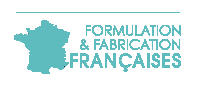 FRENCH PHARMACY
ADVICE FROM PHARMACISTS

SHIPMENT WITHIN 24H

INTERNATIONAL DELIVERY

FRENCH PHARMACY
ADVICE FROM PHARMACISTS

SHIPMENT WITHIN 24H

INTERNATIONAL DELIVERY

Red ginseng capsules
The red ginseng capsules is an antioxidant. It acts in particular on the problems of the sleep, the state of temporary stress, the intellectual performances during the periods of examinations, on the vitality in general.

Jardins d'Occitanie : the philosophy of a real culture and production subject to the specifications of French Organic Agriculture.
Jardins d'Occitanie ginseng powder is 100% red ginseng root, made from Panax ginseng C.A Meyer* (6 years old). No mixing is done with ginseng leaves or stems for the formulation of this product.

To avoid any risk of modification or alteration of ginsenosides (active phyto-nutrients of ginseng), roots benefit from a natural treatment derived from traditional Korean methods.
Four specific parameters are then combined : temperature, pressure, humidity and pH.
Jardins d'Occitanie refuses any transformation of ginseng extract in order to preserve all the properties of the plant, while respecting the totum which favors the synergies between active molecules.
Jardins d'Occitanie's ginseng grown, harvested and processed in France according to the specifications of the french organic agriculture.

Herbal products offered by Jardins d'Occitanie are 100% French.
For a company like Jardins d'Occitanie, domiciled in France and growing its own plants, the French law applies from the seed to the finished product. It is one of the strictest in the world.
It also controls and ensures the conformity of product claims to protect the consumer.
The production of Jardins d'Occitanie dietary supplements is totally traceable. It falls under the French Agricultural Regulation (and subject to the specifications of French Organic Agriculture), the European Pharmacopoeia and the French Regulation on foodstuffs.


Nutritional contributions :
Total weight: 39g = 1120 capsules
Variety Panax ginseng C.A. Meyer red
Generation: 6 years old
Granulometry: powder less than or equal to 300 microns


For 100g :
Energy: 367 Kcal / 1557 KJ
Fat: 2.2 g
Saturated fatty acids: 0.3g
Carbohydrates: 72.4g including 23.9g of sugar (naturally present in the roots)
Protein: 14.4g
Salt: 0.028g
Indications of use :
Oral way. Product reserved for adults.
take 4 capsules during 1 month.
The cure of red ginseng can be from 1 to 3 months depending on your needs.
Store in a cool, dry place away from light.
Precautions for use :
Do not exceed the recommended daily dose. Keep out of the reach of children. This product must be consumed in addition to a varied and balanced diet, and a healthy lifestyle. Food supplement for adults. It is not recommended for children and people on antidiabetic treatment neither cancer.
Pregnant or lactating women: It is recommended that you seek the advice of your doctor before consuming this product.
Ingredients :
100% red ginseng root powder Panax ginseng CA Meyer.
This product is not a medicine but a dietary supplement.