Chlorella powder JARDINS D'OCCITANIE
Chlorella powder JARDINS D'OCCITANIE is grown, harvested and processed in France.
Chlorella is well known for its contribution in essential and varied nutrients: vegetable proteins, minerals, trace elements, micro fibers, vitamins, chlorophyll, sporopollenines.
1 powder compact corresponds to a cure of 30 days of taking or 1 consecutive month.
1 measuring spoon is supplied with the powder compact.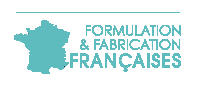 Secure payment by CB or Paypal - VAT exempted for orders sent out the European Union.

Orders shipped within 24h. Delivery from 6.49€ for European Union, UK, USA, Canada, Australia and Switzerland.

Our customer service is available by phone +335 6164 5005 on monday from 1pm to 7pm, from tuesday to saturday from 9am to 7pm or by email : contact@euro-pharmas.com
Chlorella promotes the support of the immune system during seasonal changes and detoxifies the body.
Chlorella is a micro-algae composed of a single cell of spherical shape, it is surrounded by a chitinous wall, a unique feature in seaweed.

Traditional fields of use :
Rich in amino acids, vitamins and minerals, chlorella powder has important detoxifying properties today recognized by people who need to maintain a good functioning of their organs of elimination and in particular of the liver.
The chlorella of Jardins d'Occitanie :
The powdered chlorella of the Jardins d'Occitanie is composed of 100% French chlorella powder. To avoid any risk of modification or alteration of phytonutrients, this chlorella powder is produced by manual grinding.

Indications of use :
Oral way. Take 3 level meters per day (3 x 1ml). You can gradually increase the dose as needed up to 5 x 1ml. To take the morning diluted in a cold liquid (water, juice) or mixed with a yogurt, a compote, a smoothie ... during 30 consecutive days.

Precautions of use :
Store in a cool, dry place away from light.
Do not exceed the recommended daily dose. Keep out of the reach of children.
This product must be consumed in addition to a varied and balanced diet, and a healthy lifestyle. Product for adults. It is not recommended for children. Pregnant or lactating women: It is recommended that you seek the advice of your doctor before consuming this product.

Nutritional contribution for 100g:
Energy: 346 Kcal / 1463 KJ
Fat: 8.8 g
Carbohydrates: 16.7 g including sugars: 3 g
Protein: 55 g
Saturated fatty acids: 1.8 g
Chlorophyll: 2 g
Carotenoids: 425 mg
Magnesium: 392 mg
Salt: 0.18 g

Ingredients :
100% French Chlorella