Powder of ginseng and spirulina - JARDINS D'OCCITANIE
The alliance of ginseng and spirulina :
The new PERFORMANCE dietary supplement in powder has been developed especially for athletes.
PERFORMANCE helps you to support the efforts of those seeking to physically excel themselves. It helps you to push your limits even further, improve your physical performance and achieve better results.
Ginseng increases physical performance.
Product being certified Organic Agriculture.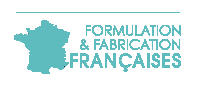 PROVENANCE CERTIFÉE
CONSEILS DE PHARMACIENS

EXPÉDITION SOUS 24H

LIVRAISON INTERNATIONALE

PROVENANCE CERTIFÉE
CONSEILS DE PHARMACIENS

EXPÉDITION SOUS 24H

LIVRAISON INTERNATIONALE

Jardins d'Occitanie's product come from French productions. Processed in the South-West, they are preservative-free and color-free.
Ginsenoside content : minimum 20mg per dose (for 3ml powder per dose).
Without preservatives, without dyes, without adjuvants, without nanoparticles.
Ginseng increases physical performance:
Allegation in accordance with French regulations in force
Ginseng, with world-renowned effectiveness, helps support the efforts of those who seek to excel physically, to strengthen their endurance during training or sports competitions.
Thanks to its many active phyto-nutrients, it brings sensations of energy and vitality and allows to obtain better physical performances during the effort.
ALL JARDINS D'OCCITANIE'S PLANTS ARE CULTIVATED, HARVESTED AND PROCESSED IN FRANCE (in the southwest).
The phytotherapy products that Jardins d'Occitanie offers are 100% French.
For a french company like Jardins d'Occitanie, wich is growing its own plants, the French law is applied from the seed to the finished product. It is one of the strictest in the world.
It also controls and ensures the conformity of product claims to protect the consumer.
The manufacture of our food supplements is fully traceable. Jardins d'Occitanie follows the French Agricultural Regulation, the European Pharmacopoeia, the French Regulation on food, etc.
Details and nutritional table :
58.8% Pure Panax Ginseng CA Meyer Root Powder (6 years of age),
41.2% spirulina powder (Arthrospira platensis).
Weight: 68g is about 30 days of cure
For 100g :
Energy: 342 Kcal / 1442 KJ
Fat: 4.4 g
Saturated fatty acids: 1.4 g
Carbohydrates: 35 g including 17.1 g of sugar (naturally present in the roots)
Protein: 34.7 g
Salt: 1.19 g
Indications :
To be diluted in the morning in a juice of fruits / vegetables or a glass of water.
* Dosage recommended according to your sporting stakes
For an intense sporting period (competition type) => 3 level measuring spoons per day (3 ml), for 30 days.
We advise you to start taking 15 days before the day and extend the next 15 days to accompany the recovery phase.
For a training period for example => 1.5 level measuring spoons per day (1.5ml) for 60 days.
However, it is highly recommended:
- not to take several products of the ranges "Energy" or "Immunity" simultaneously to respect the phyto-nutrient contents recommended in a daily dose,
- do not take continuous intake to avoid a phenomenon of habituation: a break of one month between the catches is ideal.
Store in a cool, dry place away from light.
Do not exceed the recommended daily dose. Keep out of the reach of children.
This product must be consumed in addition to a varied and balanced diet, and a healthy lifestyle. Food supplement for adults. It is not recommended for children and people on antidiabetic treatment. Pregnant or lactating women: It is recommended that you seek the advice of your doctor before consuming this product.